For the most recent updates at Anat Ebgi Gallery, follow us:



Follow @AnatEbgi

Spring 2015

Jen DeNike will be showing work as part of Girls Girls Girls, a selection of all women video artists presented by Vanity Projects NYC at NADA Cologne, April 10-13, 2015.
Jason Bailer Losh's solo show, Plow Louise, featured by 2-Times.
Luke Diiorio solo show at Anat Ebgi reviewed by Jennifer S. Li in Art in America.
Luke Diiorio included in the The New York Times' preview of The Armory Show in New York.
Nicholas Pilato included in group show Variations at Brand New Gallery, Milan.

Joe Reihsen solo presentation at The Armory Show with Praz-Delavellade.

Winter 2015

Joe Reihsen solo exhibition opens at Praz-Delavellade @ Vedovi Gallery, Brussels, BE.
Margo Wolowiec's solo exhibition Corrections and Exposures opens at Lisa Cooley, New York.
Margo Wolowiec included in group exhibition LA MER INSOMNIAQUE at Laura Bartlett Gallery, London.
Luke Diiorio included in group exhibition Puente at Kinman Gallery, London.
Neil Raitt is an artist to watch on Artsy's preview of Art Los Angeles Contemporary 2015.

Nicholas Pilato's solo exhibition previewed in the January issue of Modern Painters.
Nicholas Pilato featured on 2-Times.

Nicholas Pilato included in group show Dérive(s) at Bryce Wolkowitz Gallery, New York.
Fall 2014

Luke Diiorio featured on Artsy's 15 Artists to Watch in 2015.
Margo Wolowiec featured on the Huffington Post's 15 Artists to Watch in 2015.
Luke Diiorio's solo show highlighted by atractivoquenobello.

Margo Wolowiec reviewed in October issue of Frieze by Jonathan Griffin for group show "The History of Technology" at Jessica Silverman, San Francisco.
Summer 2014

Elias Hansen's solo exhibition "You can cry all you want, but it ain't changing shit" at Jonathan Viner, London.

Nicholas Pilato included in a group exhibition Different Things From Different Places at Annarumma Gallery, Naples,
and the group exhibition "Summer & sUMMER" at Michael Jon, Detroit.

Joe Reihsen featured in Modern Painters June Issue
Joe Reihsen included in the group show, "Forms of Abstraction: American Abstraction from the 1950s to Today", curated by Suzanne van Hagen, and the group show, "Next" at Arsenal Montreal.

Margo Wolowiec included in the group show, "The History of Technology" at Jessica Silverman, San Francisco,
and in the group show, "Ones and Zeros" at di Rosa, Napa.
May 2014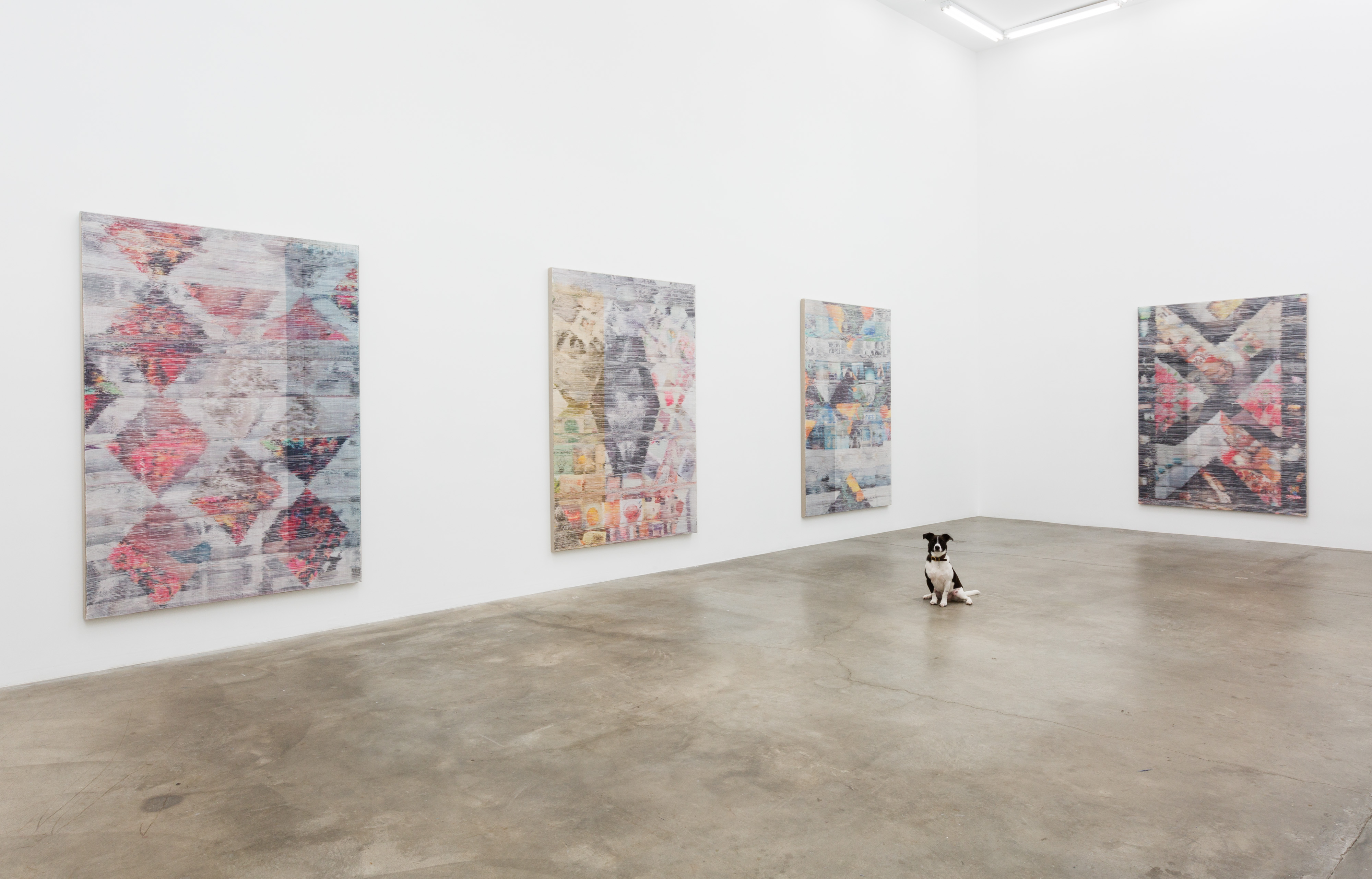 Margo Wolowiec April 19-May 31, 2014
Margo Wolowiec reviewed by Leah Ollman for the Los Angeles Times
Margo Wolowiec featured on the Textile Arts Center Blog
Margo Wolowiec featured on 2-Times
Margo Wolowiec picked by Elevine Berge for My Art Guides

April 2014

Elias Hansen's I'm a long way from home and I don't really know these roads reviewed in Art in America's April issue by Leah Ollman
Elias Hansen featured on This Long Century
Nicholas Pilato featured on Dust Magazine


March 2014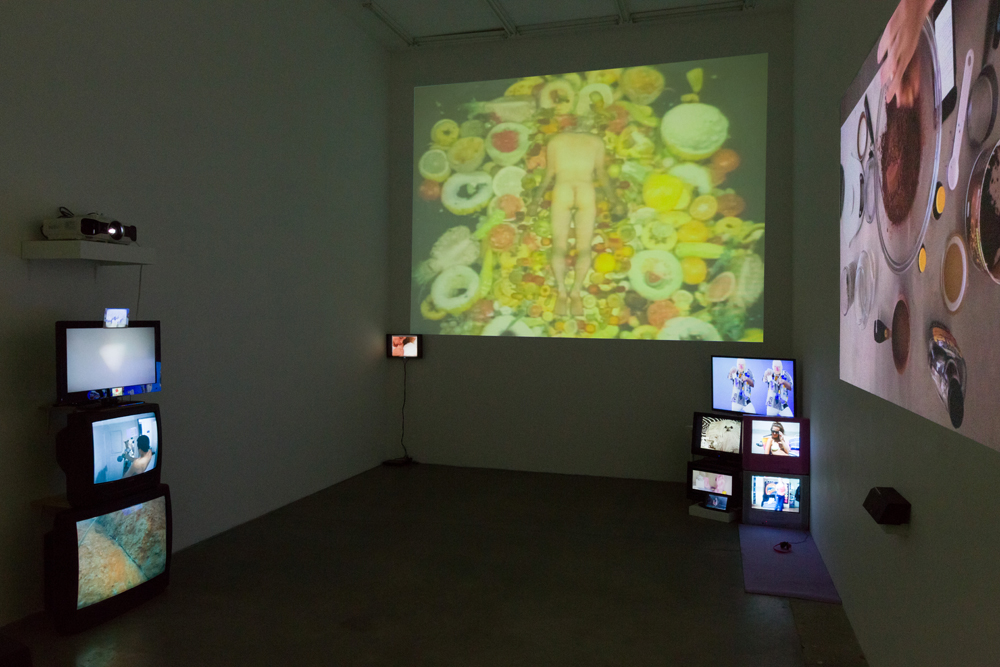 The Undulation of Something Faintly Familiar March 1- April 5
Featured on MutualArt "10 Opening Exhibitions to Watch"
Featured on SFAQ Pick: The Undulation of Something Faintly Familiar
Elias Hansen's I'm a long way from home and I don't really know these roads reviewed in the art ltd. magazine's March/April issue.
Margo Wolowiec's solo exhibition Following at Johansson Projects reviewed by San Francisco Arts Quarterly.
January 2014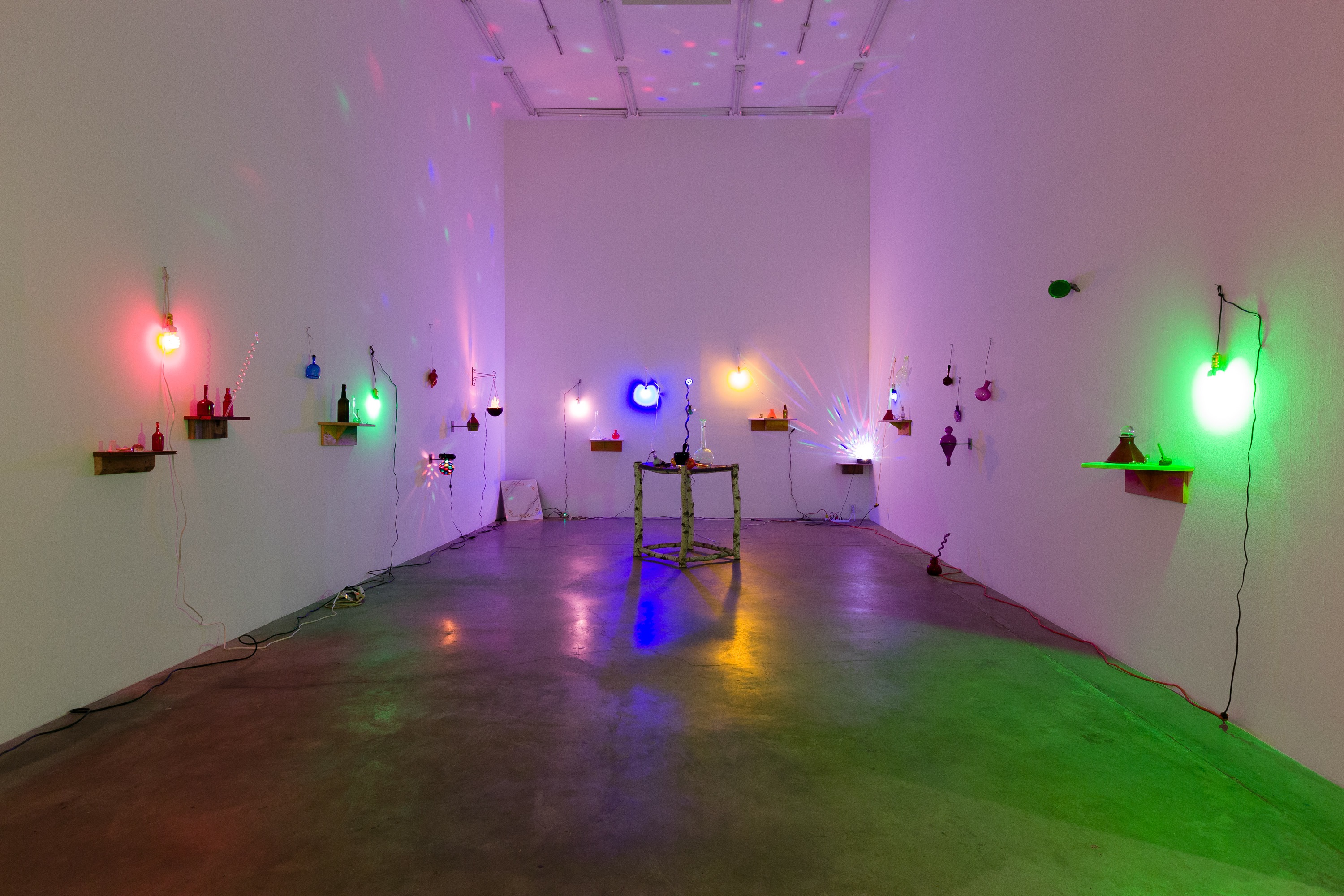 Elias Hansen I'm a long way from home and I don't really know these roads. January 11- February 22
Featured on SFAQ Pick:I'm a long way from home and I don't really know these roads
Elias Hansen is also featured in a group show Liquor Store at Paradise Garage.

December 2013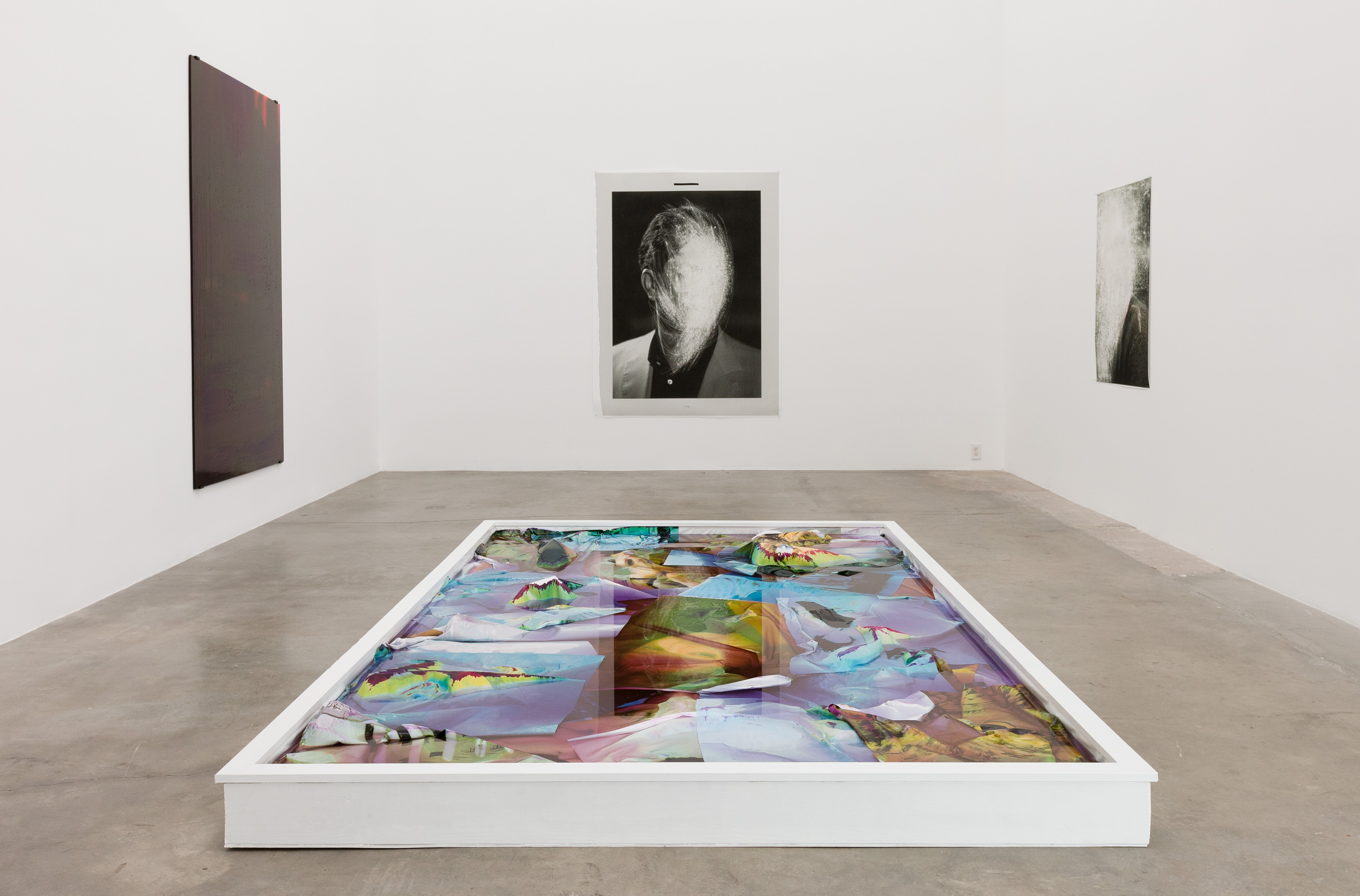 Amie Dicke Collecting Alibis November 16-January 4.
Leah Ollman writes LA Times Review: "Critic's Choice: Amie Dicke photographs as powerfully compromised objects"
Paul Laster for ARTS HOLLAND "Amie Dicke: Reimagining the world around us"
Francesca Gavin for DAZED Digital: "The Best New Female Fronted Shows"
Dot Dot Magazine: Interview with Amie Dicke

Elias Hansen featured in a video short for Nowness and published Even Crooks Have To Pay The Rent.
Joe Reihsen Solo exhibition booth at UNTITLED. 2013 in Miami. Featured in group show THIS IS THE STORY OF AMERICA. EVERYBODY'S DOING WHAT THEY THINK THEY'RE SUPPOSED TO DO. at Brand New Gallery
Jay Stuckey Written about in Carlson Hatton's new book The Benefit of Friends Collected.
October 2013

Jen DeNike's videos are included in Our Darkness, Screening Program curated by Viktor Neumann in Gdansk, Poland.
Amie Dicke solo exhibition Collecting Alibis at Stigter van Doesburg, opening October 12, 2013.
Jesse Fleming Snail and the Razor is included in Segment #4 at The Borusan Contemporary, Istanbul as well as in Cutting Edge TV curated by Creative Time at all The Standard Hotels.
Elias Hansen is included in ANAMERICANA curated by Vincenzo De Bellis at the American Academy in Rome

September 2013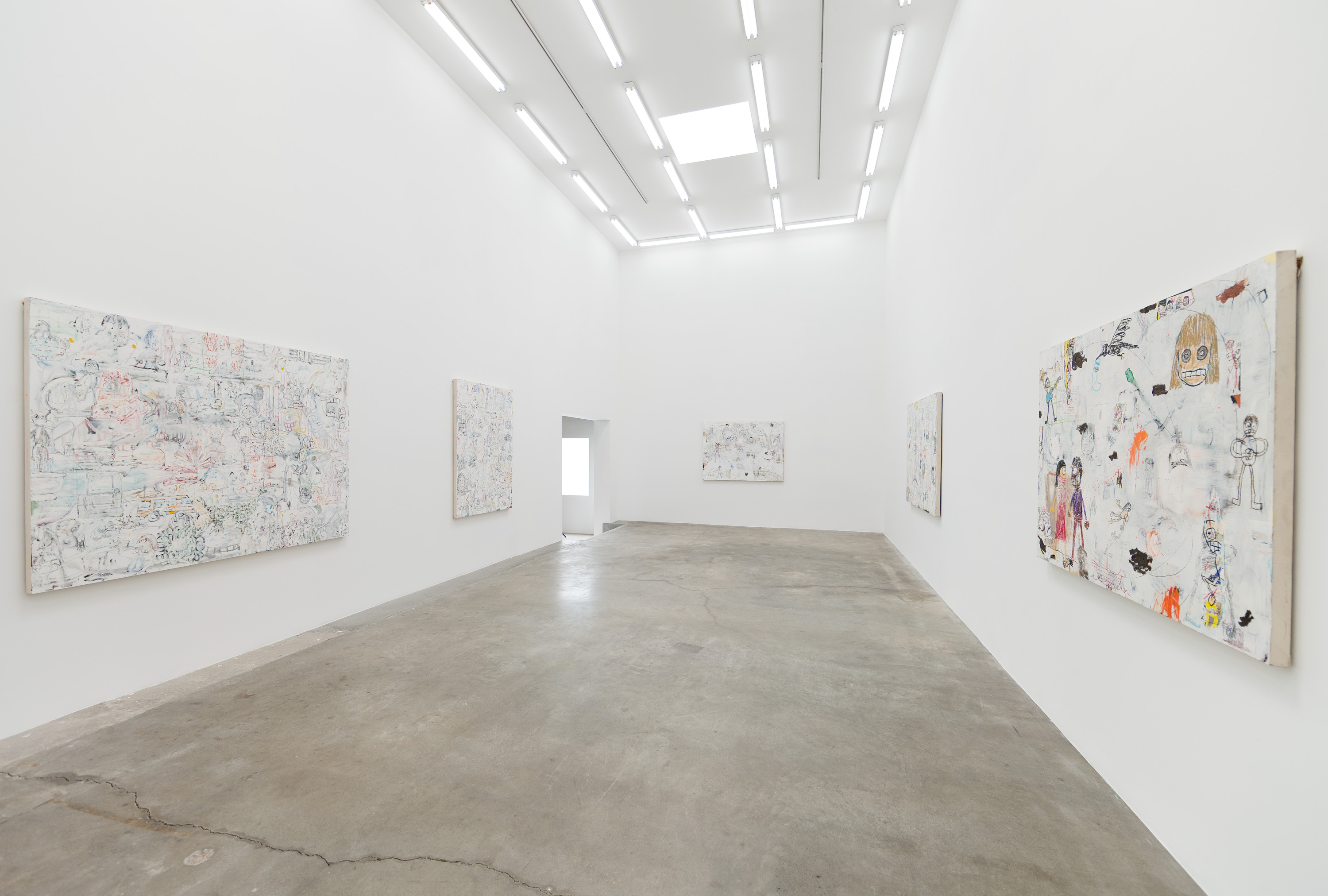 Jay Stuckey, PRIMA MATERIA, September 28 - November 9, 2013
Jay Stuckey interviewed by Arthur Peña in New American Paintings
June 2013


Wassup Painters (Curated by Pavan Segal): June 8 - July 20, 2013

May 2013

NADA New York 2013 Featuring Joe Reihsen
Artspace Magazine

April 2013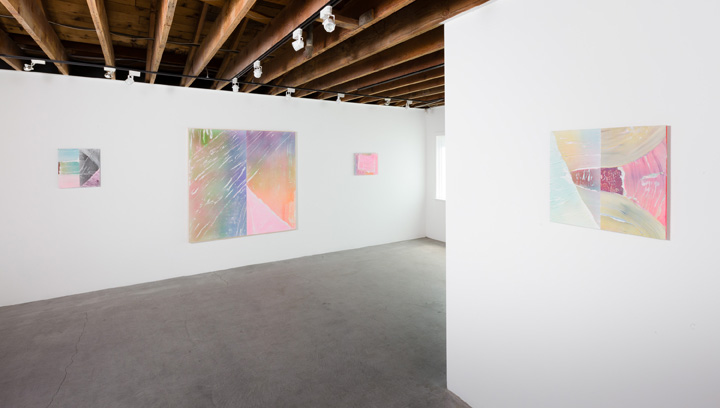 Joe Reihsen, Clean Title No Accidents: April 13 - May 25, 2013
Reviewed by Ed Schad in Art Review
Reviewed by SFAQ
Recommended by Visual Art Source
Featured on ArtWeekLA
Dallas Art Fair: April 12 - 14, 2013
Featuring works by Jay Stuckey, Jen DeNike, Amie Dicke, Elias Hansen, and Joe Reihsen
Fairest of the Fair Paper City Mag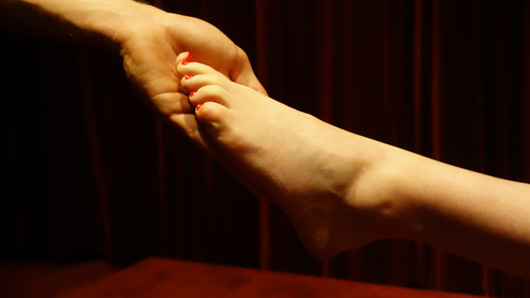 Jen DeNike, Lolita Lo: April 30, 2013
Los Angeles Nomatic Division presents JenDeNike's Lolita Lo. Utilizing the intimate and plush setting of the Soho House West Hollywood's Screening Room, New York-based artist Jen DeNike will present her own version of Stanley Kubrick's Lolita with the presentation of both a video and performance that dialogs with the film's allure of the character Lolita. The presentation has an original piano score, performed live by composer Jay Israelson to punctuate the film and performances.
February 2013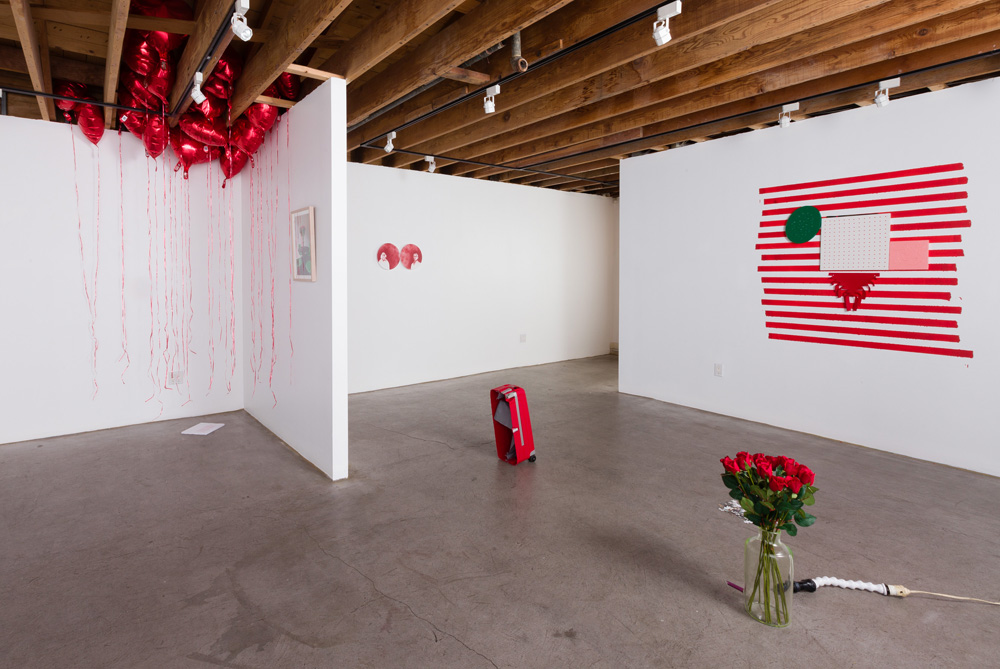 Lucie Fontaine, I Love Lucie: February 14 - March 23, 2013
Anat Ebgi and Esther Kim Varet of Various Small Fires have invited Lucie Fontaine to present a solo show to be split between their two Los Angeles galleries. Lucie Fontaine has conceived a series of artworks, each comprised of two parts, which will be divided between the two spaces: half of each piece will be shown at Anat Ebgi, and the other half will be shown at Various Small Fires.

Elias Hansen featured on Contemporary Art Daily for The Glass Show at Jonathan Viner.
January 2013

Art Los Angeles Contemporary: January 24 - 27, 2013
Featuring Lucie Fontaine "Le fil rouge" In conjunction with Various Small Fires
Featured on Timeout Los Angeles

November 2012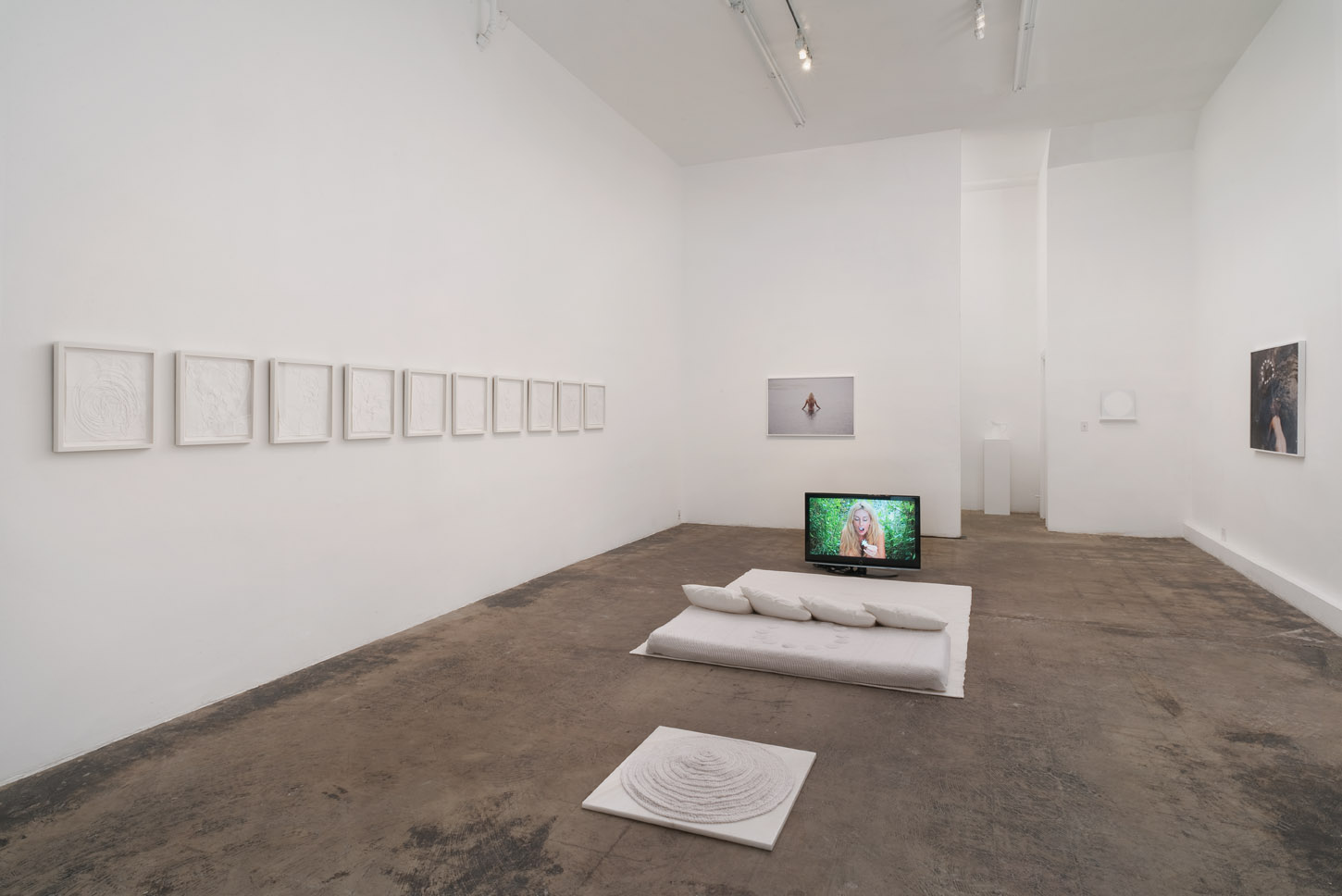 Jen Denike, The Star Card: November 10, 2012 – January 26, 2013
Star Card reviewed by Ed schad in Art Review
On Seing: Divination by Annie Buckley for Huffington Post
Jen DeNike is in Too Deep by Holly Myers for LA Times
Jen DeNike at the Anat Ebgi Gallery in Los Angeles on Art Media Agency
The Star Card- An Art Show on The Tarot Room
Jen DeNike art opening "The Star Card" and "Full Moon Fever" by Pauline Adamek for ArtsBeatLA
Jen DeNike: The Star Card on Voice Places
Clouds in My Coffee by Robin Newman for Dossier Journal

September 2012

Art Platform Los Angeles, featuring Jay Stuckey: September 28-30, 2012
Top Galleries at Art Platform—Los Angeles by Alexis Johnson for Los Angeles Confidential
Featured in New American Paintings on Anne Ellegood's Painters to Watch List

May 2012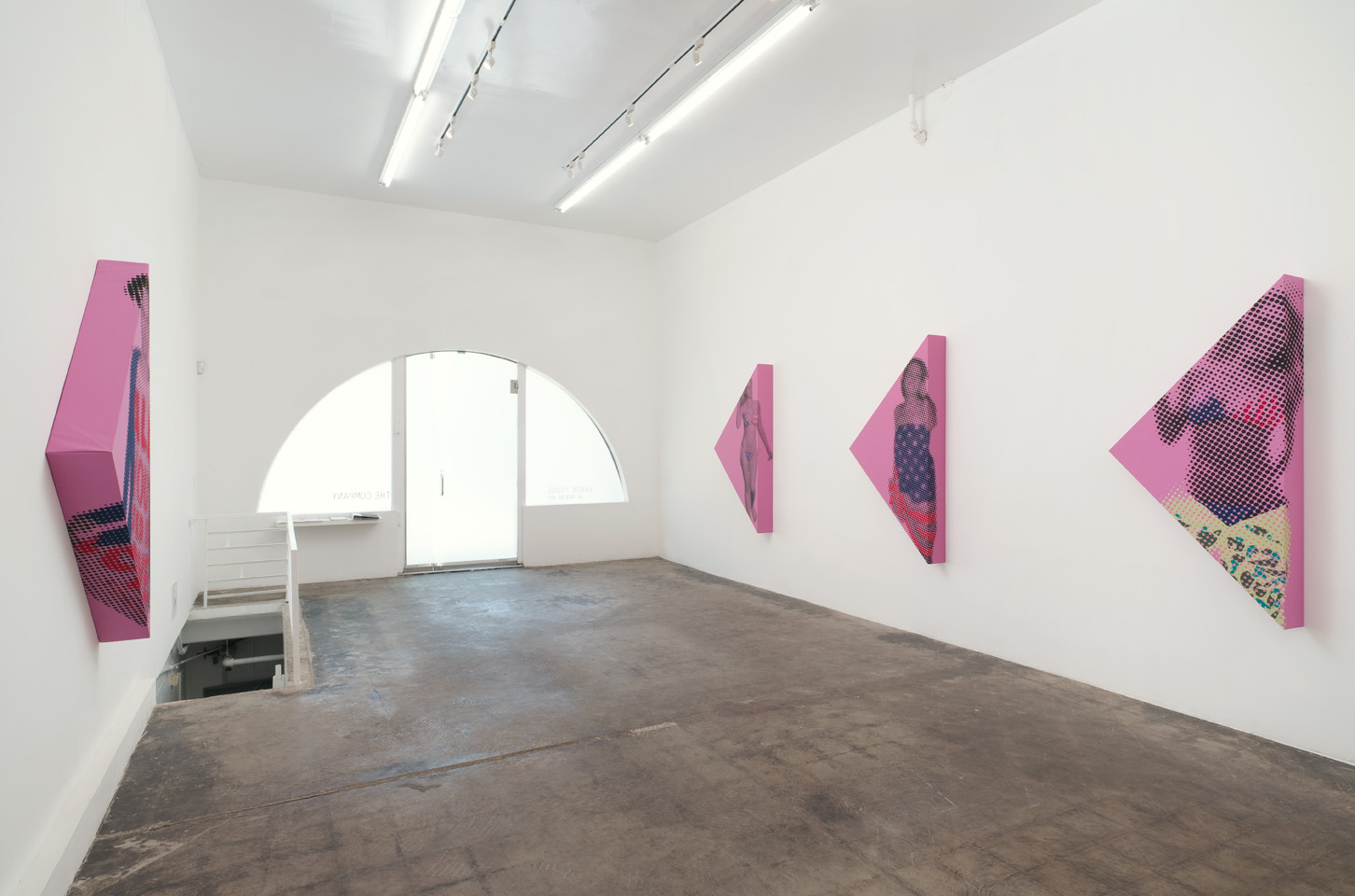 Aaron Young, No Fucking Way: May 11 – June 30, 2012
Aaron Young: Burn Rubber on Nowness
Aaron Young Motorcycle Diaries on Artlog

New Art Dealers Alliance New York 2012: May 4 - 8, 2012
Featuring Elias Hansen and David Hendren
Design at NADA New York by Brook S. Mason for Artnet

January 2012

The Moving Image Fair, featuring Jesse Fleming and Alexa Gerrity: January 11 - 18, 2012
The Snail Survives: Highlights from the Moving Image Fair by Paddy Johnson for ART FAG CITY
Five Moving Images from the Moving Image Fair on Artinfo
Highlights from the Moving Image Fair on This Week New York
Moving Image Emerging Artist Prize awarded to Jesse Fleming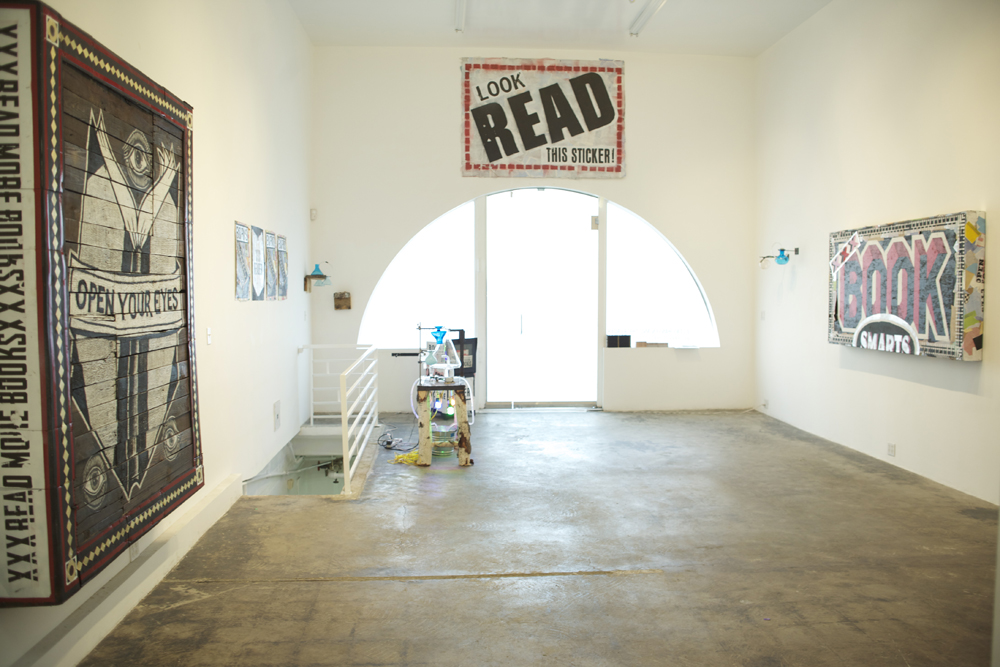 Elias Hansen and The Reader: We barely made it: January 21 - February 25, 2012
Reviewed by Leah Ollman for the Los Angeles Times
Elias Hansen profiled by Nino Mier in ARTELIER ltd.
Scene & Herd by Andrew Bernardini for ARTFORUM.COM

November 2011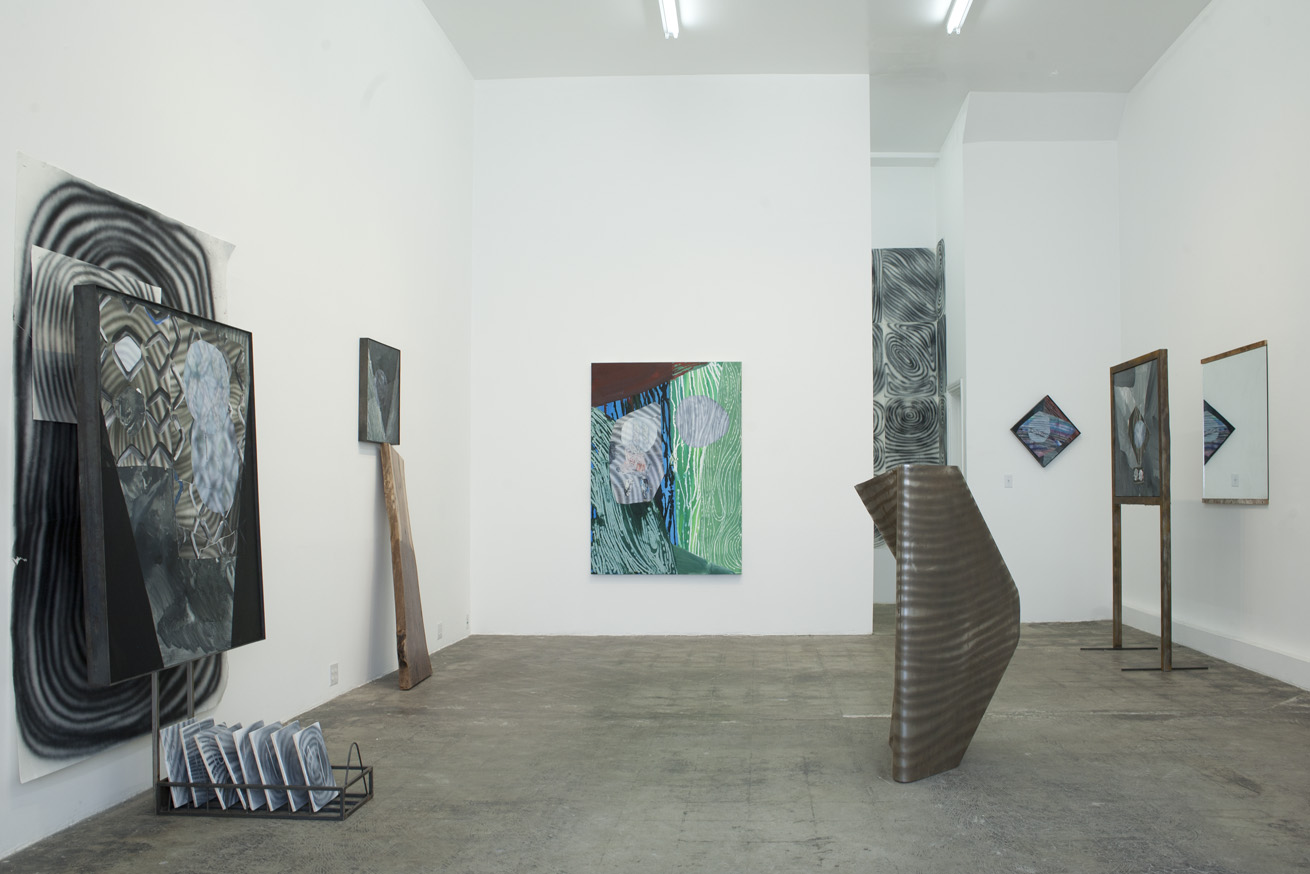 Joe Reihsen, Preview: November 5 - January 7, 2012
Featured in LA Weekly Five Artsy Things to This Week
Featured in Los Angeles I'm Yours
Photographs of opening by TRYHARDER

October 2011

Jesse Fleming featured on Metro: October 10, 2011
Jesse Fleming, video Apart/Together featured on Metro buses around Los Angeles as part of Out the Window
Video can be seen here

Jesse Fleming at the Bolinas Museum: October 1 - November 13, 2011
Jesse Fleming and family Interpret the Land and Water of Point Reyes in 38 2' 26" N, 122 47' 59" W: Coordinates of Place, at Bolinas Museum. Featured on SF Gate

September 2011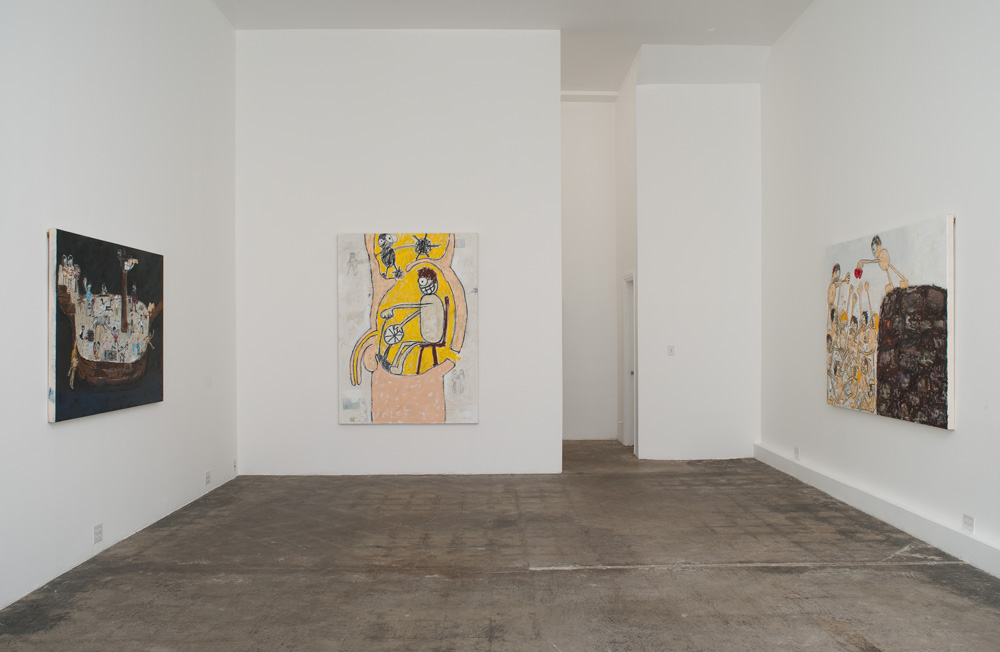 Jay Stuckey, Glad Day: September 3 – October 2, 2011
Jay Stuckey, Glad Day book Each book is hand drawn by Jay Stuckey on canvas covers. Hand sewn and bound by Rosanna Albertini. Edition of 50.

April, 2011

Featured in New York Times / International Herald Tribune, April 15, 2011
Like a magic candle, Chinatown relights by Doug Harvey, Featuring Alexa Gerrity

June 2011

Kenji Fujita, Zak Kitnick, and Sam Pulitzer, Live at The Acropolis: June 18 - August 13, 2011
Photographs of opening by TryHarder

January 2011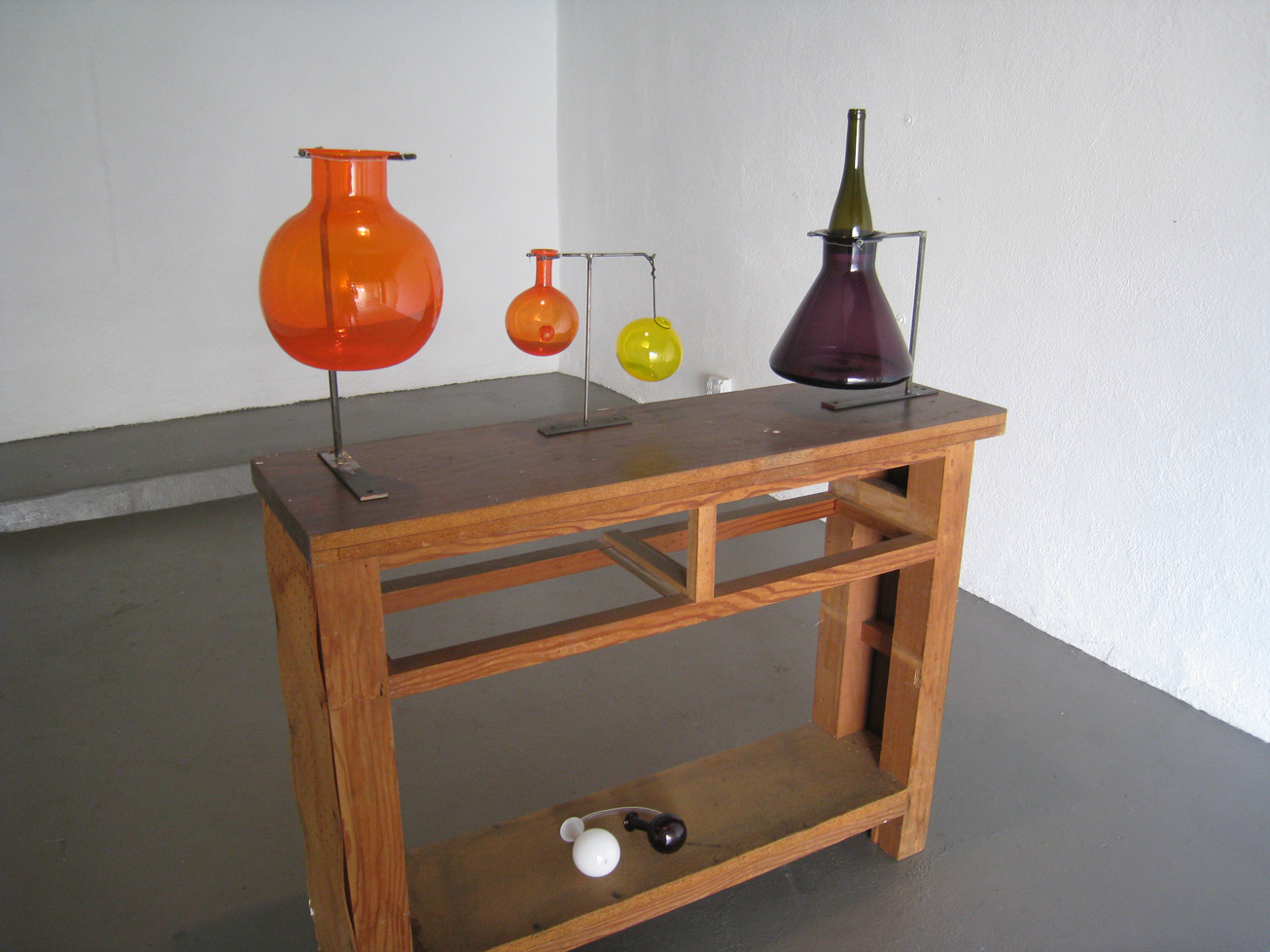 Elias Hansen, Next time, they'll know it's us: January 21 – February 26, 2011
Reviewed by Andrew Berardini for Art Review
Reviewed by Leah Ollman for Los Angeles Times
Reviewed by Sarah Lehrer-Graiwer for ArtSlant and Mousse Magazine
Reviewed by Joanna Fiduccia for Art Agenda

October 2010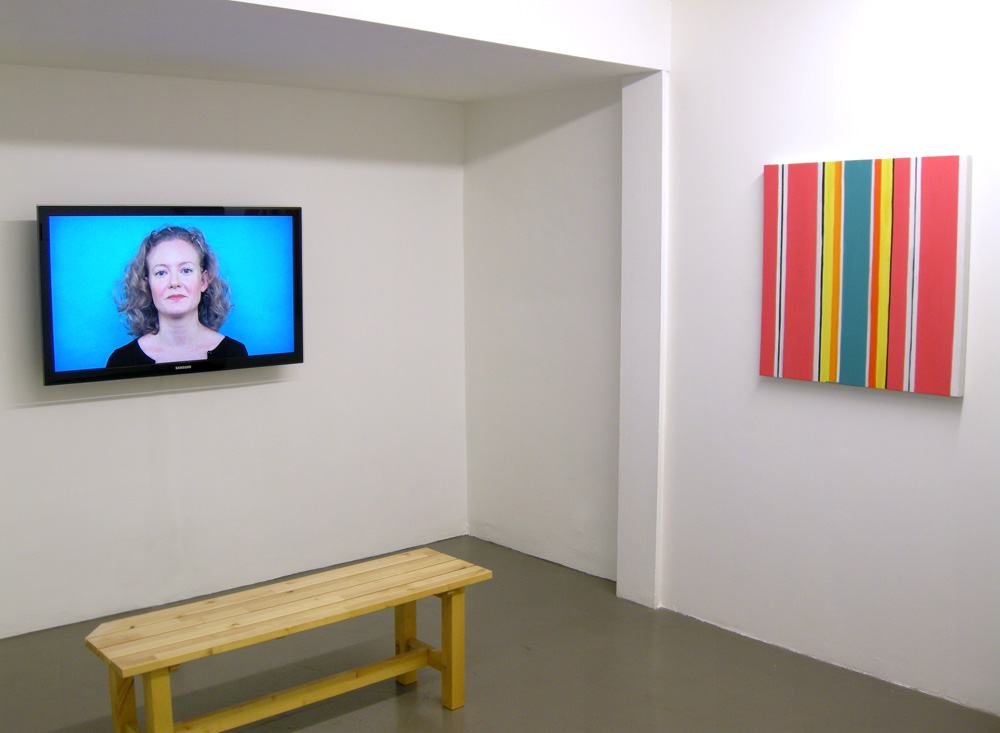 Alexa Gerrity, The Venus Effect: October 29 - December 18, 2010
Featured on Huffington Post
Featured as best emerging artist on Refinery 29
September 2010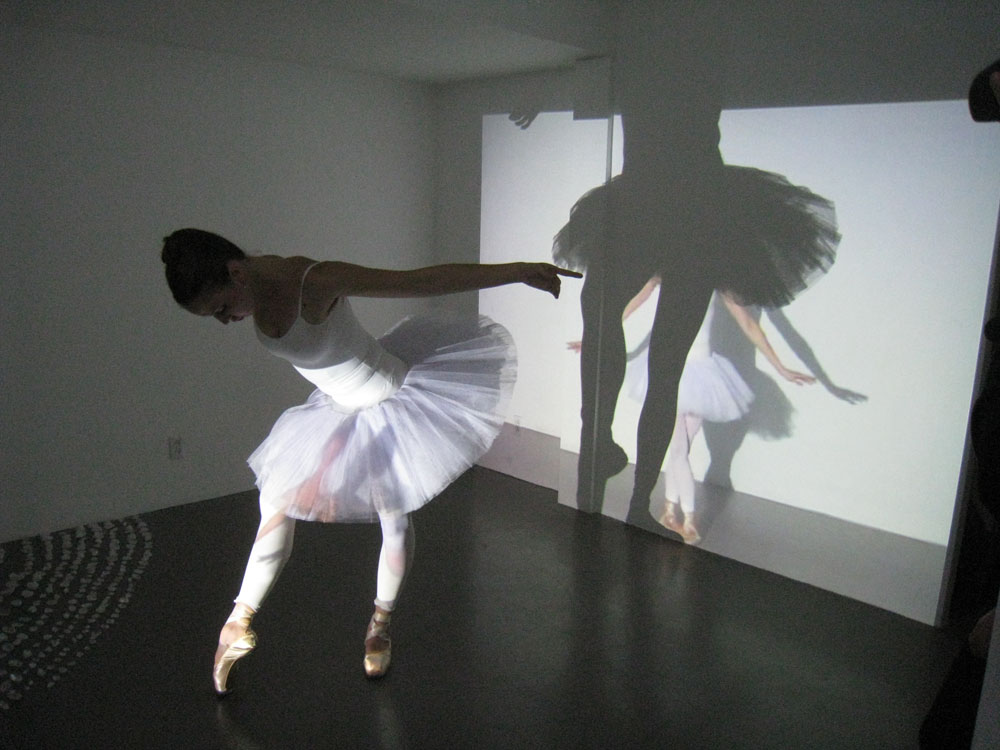 Jen Denike, Scrying Trilogy: September 17 – October 23, 2010
Reviewed by Jonathan Griffin for Flash Art
Reviewed by Andrew Berardini in ArtSlant
Reviewed by Carol Cheh in Another Righteous Transfer!
Featured as one of 10 Must-See Art Shows for Fall by Flavorpill
Photographs of opening by Try Harder
"Jen DeNike: SCRYING at Museum of Modern Art, New York" New York Times

May 2010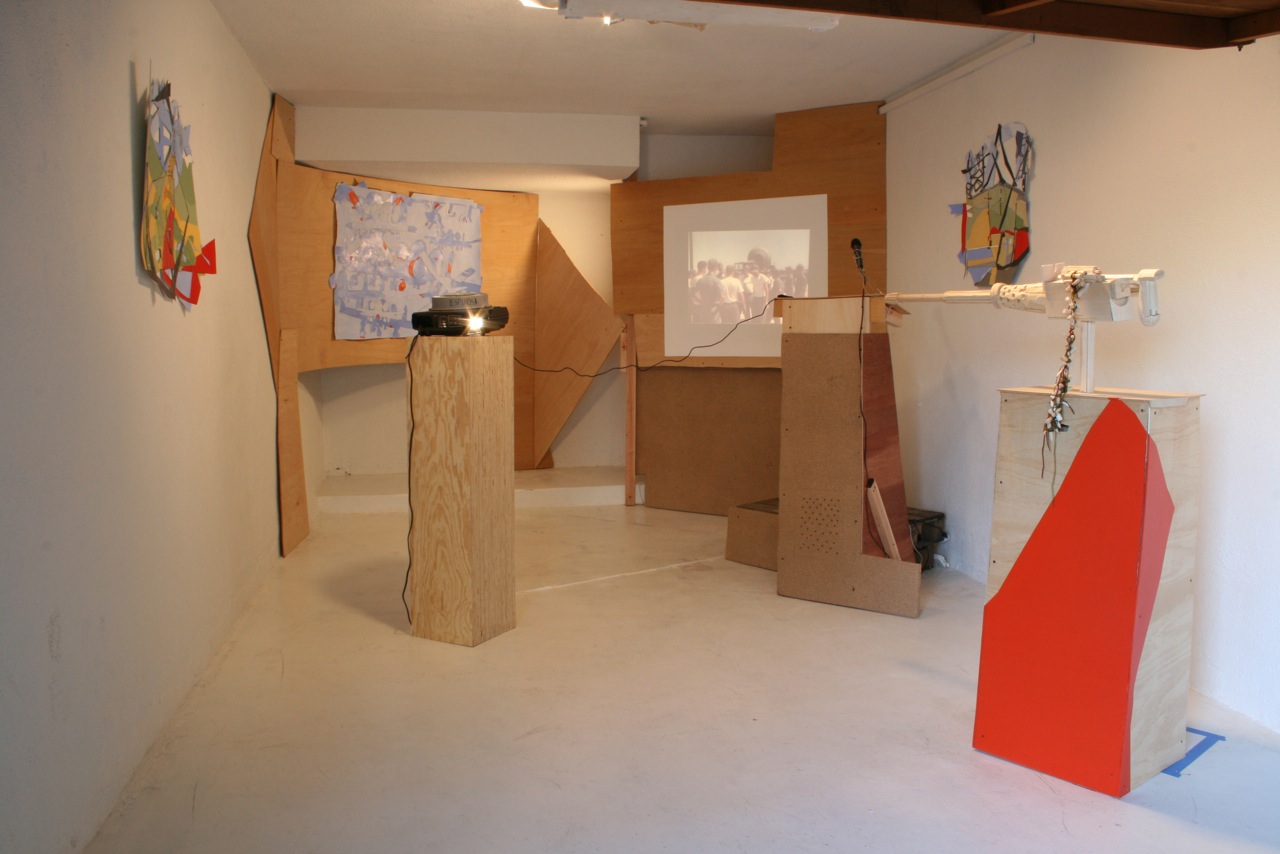 Lisi Raskin, Mt. Disappointment: May 8 - June 26, 2010
Featured by Flash Art

January 2010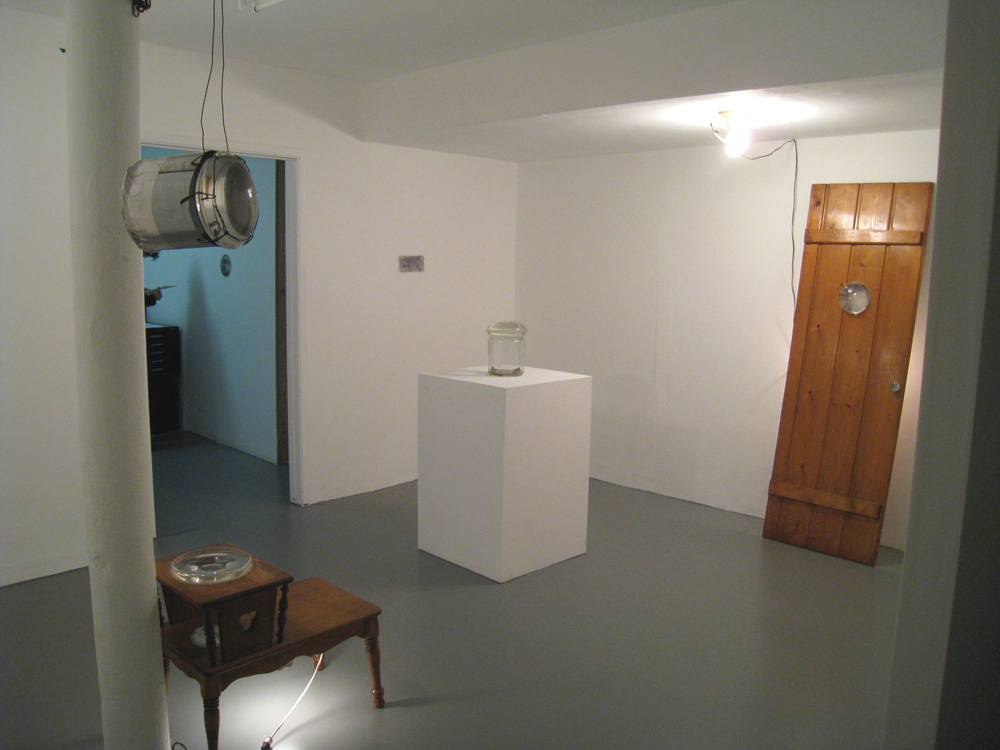 Elias Hansen, Predicting the Present: January 14 – February 28, 2010
Daily Serving
Saachi Online
October 2009

Margo Victor, The Rotten Riotous West: October 10 – November 8, 2009
Featuring the Los Angeles premiere of the fIlm, The Rotten Riotous West, and several large scale paintings.
Reviewed by Artillery Mag
The Company profiled on Lipstick Tracez featuring work by Margo Victor.
August 2009

The Malibu Annual Contemporary Art Fair: August 28-30, 2009
Artforum.com
Los Angeles Times

Deep End: August 15 - October 4, 2009
Featuring Jen DeNike, Carlton Dewoody, Alexa Gerrity, Elizabeth Huey, Susan Lipper, Eric Payson, Lucy Stein. Artslant

June 2009



Jesse Fleming, Methods of Invisibility (Shades of Gray): June 27 – July 25, 2009
Reviewed by Frieze

April 2009

Screwball Asses: April 25 - June 7, 2009
Featuring Gene Barnes a.k.a. Portia Manson, Sheyla baykal, Gary Lee Boas, Robert alan hyde, Hedi el Kholti, Matt Fishbeck, Mark Flores, Paul Gellman, David Jones, William E. Jones, Brian Kenny, Slava Mogutin, Donnie & Travis.
Curated by Hedi El Kholti and Dave Jones
ArtSlant

March 2009
Sigrid Sandstrom: March 14 - April 18, 2009
Solo Exhibition at The Company, hosted by the Consulate General of Sweden in Los Angeles
Featured on Saatchi , Flavorpill, Daily Serving, Nordstjernan